Groomingdale's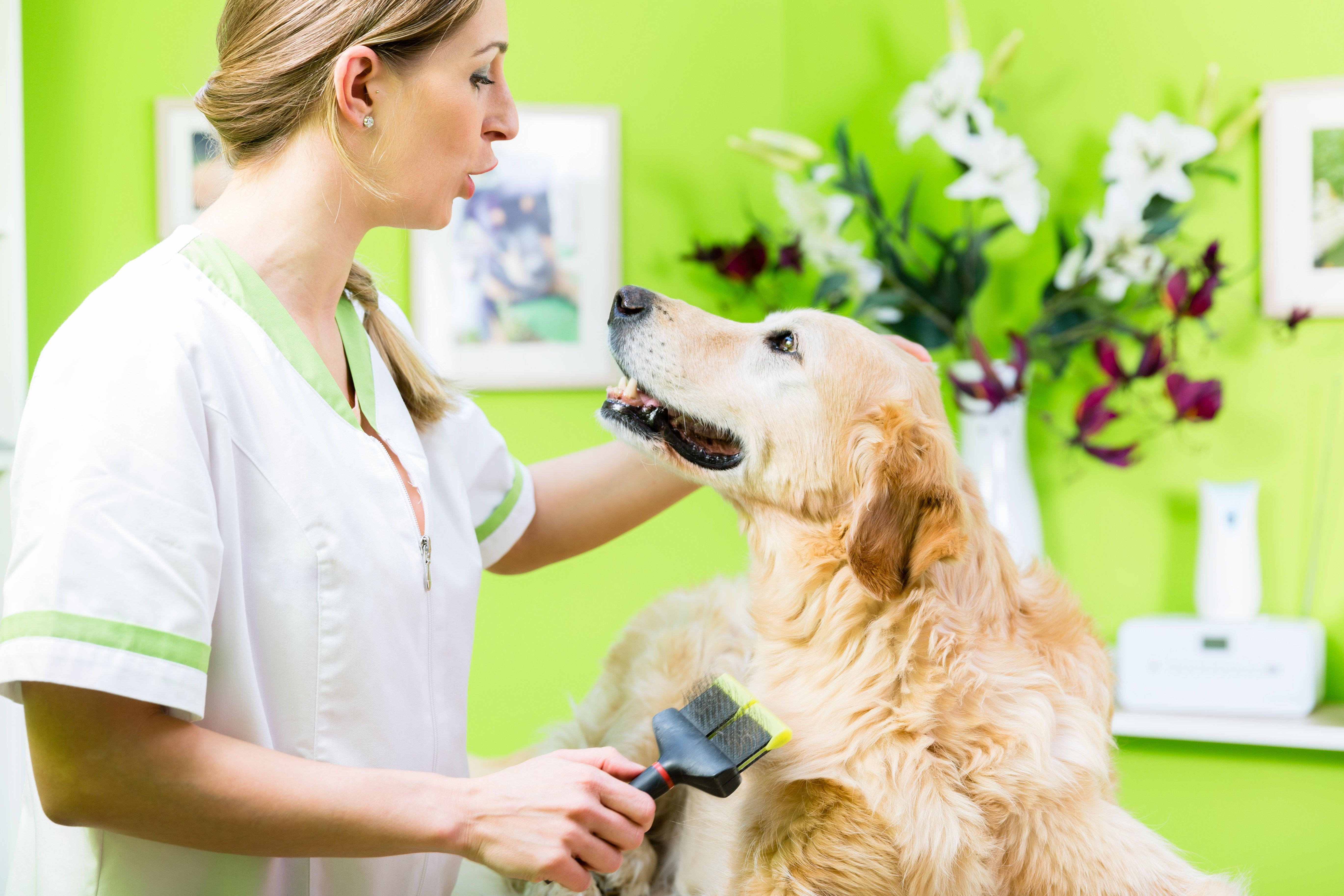 People love spas and so do your pets. And no place does pet grooming like Lucky's Pet Resort. Our state-of-the-art grooming facility includes a bathing system so relaxing and enjoyable for your pet that it'll make them want to go out and get dirty again just to get another bath. There's even a special grooming shower for large dogs. Owners are free to watch the grooming process through a special viewing window.
Call our reservation specialist to make an appointment for your pet. Lucky's offers full grooms, bath and brush outs, and Furminator treatments.
Furminator treatments remove loose fur from your pet's coat. That means we get rid of the fur instead of your pet shedding that fur in your home. Research has shown that Furmintor treatment done every 6-8 weeks can dramatically reduce your pet's shedding.
Our groomer has many years of experience grooming all breeds of dogs. Groomingdale's is the spa for every dog.
Please call and we will be pleased to provide an estimated cost of the grooming services requested based on the breed of dog and any other relevant factors.