Kitty City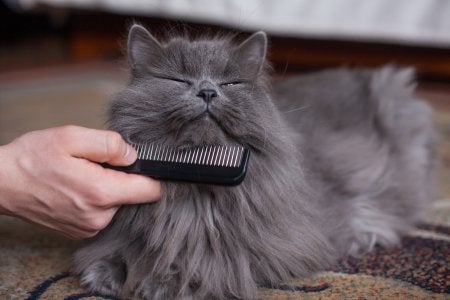 Kitty City is the top of the line in luxury for cats. With specially designed roomy cat condos that can be expanded to accommodate any family of cats, it's definitely the cat's meow. They even have outside viewing windows in most of the condos. The entire area is self-ventilated, and the cats can play in two play areas, each with a six-foot high cat tree—purrfect for climbing or playing. Make sure to ask for a window view when making your reservation.
Boarding Rates (Effective March 15, 2021)
| | |
| --- | --- |
| Kitty City Condo | $25.00 |
| Kitty City Sibling Rate | $23.00 |
Includes a Digital Postcard Photo, Emailed, or Text to Owner per Stay.
All reservations require a $50.00 deposit which is applied to the final balance at check out.
Reservations must be canceled more that five (5) days prior to the arrival date to receive a refund of the deposit.
Sibling rates are per additional cat with a maximum of two cats per condo.
Check in time for all reservations is any time during regular operating hours. There are no check-ins on Sunday.
Check out time is before Noon on the day of departure. Guests staying after 12:00 PM will be charged for the day.
Sundays are always charged as a full day.
All guests are required to provide proof of vaccinations records prior to arrival.
Special Services
| | |
| --- | --- |
| Cat Tree – Play Time In The Climbing and Scratching Tree | $9.00 |
| Cat TLC – One on One Time With Staff | $13.00 |